New IRS Sign-in Process for Form 990-N Filers
Starting in August 2022, the IRS has implemented a new sign-in process for nonprofit entities that file Form 990-N,
Electronic Notice for Tax-Exempt Organizations (e-Postcard)
. Organizations can now access the
Form 990-N submission page
by:
Signing in with their active IRS username;
Signing in with their existing ID.me account; or
Creating a new ID.me account
If you have an existing IRS username and register for an ID.me account, you must use the same email address for both.
If your organization files IRS Form 990-N, we recommend that you confirm you have the proper login credentials now rather than waiting until you are ready to file the form.
The Form 990-N filing instructions are available in Publication 5248, Form 990-N Electronic Filing System User Guide. Note that the filing process has not changed for Form 990, Return of Organization Exempt from Income Tax, or Form 990-EZ, Short Form Return of Organization Exempt From Income Tax.
Please contact us with any questions.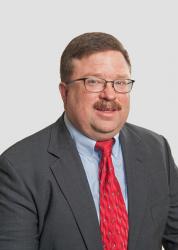 Ted R. Batson, Jr.
Ted serves as partner, tax counsel, and Professional Practice Leader – Tax. As a certified public accountant and tax counsel, Ted advises exempt organizations of all sizes on a wide range of issues. This includes consulting on tax and employee benefit related matters, representation before state and federal tax authorities, and assistance with firm audit or advisory engagements to formulate advice and counsel on important operating and tax issues. Ted also leads the firm's tax preparation practice, including IRS Forms 990 and 990-T and related state forms.
Sign up for e-news and alerts