IRS Extends Filing Deadline for Form 990 and Other Tax Forms
In recently released
Notice 2020-23
, the IRS has provided filing deadline relief for virtually all tax forms due between April 1, 2020 and July 15, 2020 by providing an automatic extension of time to file until July 15, 2020. Some of the forms extended are listed explicitly in the Notice; others are incorporated by a reference to
Rev. Proc. 2018-58
.
Among the forms of particular interest to nonprofits are:
Forms 990, 990-EZ, and 990-N
Form 990-PF
Form 5227 (filed by charitable remainder trusts and charitable lead trusts)
Form 1041 (filed by charitable lead trusts)
Forms 5500 and 5500-EZ (filed by employee benefit plans)
Please contact us online or at [email protected] with questions or to discuss how we can assist you.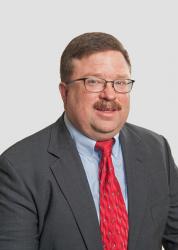 Ted R. Batson, Jr.
Ted serves as partner, tax counsel, and Professional Practice Leader – Tax. As a certified public accountant and tax counsel, Ted advises exempt organizations of all sizes on a wide range of issues. This includes consulting on tax and employee benefit related matters, representation before state and federal tax authorities, and assistance with firm audit or advisory engagements to formulate advice and counsel on important operating and tax issues. Ted also leads the firm's tax preparation practice, including IRS Forms 990 and 990-T and related state forms.
Sign up for e-news and alerts