Introducing The Capin Center for Nonprofit Excellence
We are very pleased to announce today that The Global Center for Nonprofit Excellence, which joined CapinCrouse in 2022, is now The Capin Center for Nonprofit Excellence.
The Center's mission is to help nonprofits, industry leaders, and funders connect as a collaborative community for the greatest positive impact. We invite you to visit thecapincenter.com for valuable nonprofit resources and links, thought leadership, and best practices, as well as information about The Center's OpX360® online assessment tool, which provides organizations with recommendations for excellence.
We also encourage you to follow The Center on LinkedIn for insights and updates.
We are especially excited about the launch of The Center as it furthers our firm's mission to be empowered professionals providing innovative services and underscores our focus on helping nonprofits change lives.
If you have any questions about The Center or how it can help your organization assess and improve operational efficiency, please do not hesitate to contact us.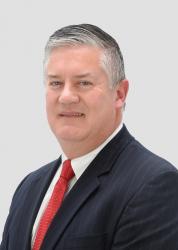 Fran Brown
As Managing Partner, Fran leads the firm and guides the implementation of strategic plans and objectives. He is also involved in client acquisition meetings, significant board meetings, and representing the firm nationally. Fran has more than 30 years of experience providing audit and management consulting services to a variety of nonprofit entities, including colleges and universities. Fran previously led the New England Higher Education and Not-for-Profit Practice at Grant Thornton and was partner-in-charge of the not-for-profit practice at CCR LLP. His expertise includes strategic planning, budgeting, financial statement preparation, exempt-organization tax filing, real property sales and leases, board training, and enterprise risk management (ERM) training.
Sign up for e-news and alerts