First Look at Applying for PPP Loan Forgiveness
NOTE: See our article on  Applying for PPP Loan Forgiveness  for the latest information,  including changes arising from the enactment of the Paycheck Protection Program Flexibility Act and subsequent Small Business Administration (SBA) guidance.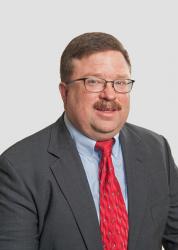 Ted R. Batson, Jr.
Ted serves as partner, tax counsel, and Professional Practice Leader – Tax. As a certified public accountant and tax counsel, Ted advises exempt organizations of all sizes on a wide range of issues. This includes consulting on tax and employee benefit related matters, representation before state and federal tax authorities, and assistance with firm audit or advisory engagements to formulate advice and counsel on important operating and tax issues. Ted also leads the firm's tax preparation practice, including IRS Forms 990 and 990-T and related state forms.
Sign up for e-news and alerts