Cybersecurity Awareness Month 2022: Resources and Tips
October is Cybersecurity Awareness Month, and each week we've shared tips, articles, and other resources on social media to help organizations reduce their cyber risks.
This year, we focused on four key behaviors highlighted by the National Cybersecurity Alliance: enabling multi-factor authentication (MFA), using strong passwords, recognizing and reporting phishing, and updating software. Below is a look at what we shared.
Enable Multi-factor Authentication
MFA is an additional layer of authentication that combines something you know (e.g., a user ID and password) with something you have (e.g., a token), and/or something you are (e.g., biometrics such as a fingerprint scan). MFA provides a layer of control to prevent unauthorized access if login credentials are stolen or successfully guessed.
Use Strong Passwords
Passwords are one of the top cybersecurity risks, which means that strong passwords are a key cybersecurity defense.
Recognize and Report Phishing
Phishing is one of the most common cybersecurity threats, so it's important to understand how phishing attempts work and how to recognize them.
Keep Software Updated
Unpatched or outdated systems increase the likelihood of vulnerability exploitation by hackers and increase the impact of malware. We recommend that organizations develop strict guidelines for ensuring their systems are regularly updated.
Additional Resources
Cyber threats are constantly evolving. Here are some additional resources to help keep cybersecurity a top priority at your organization:
If you have questions about any of these resources or would like to discuss how CapinTech can assist your organization in assessing and reducing your cyber risk, please contact us at [email protected].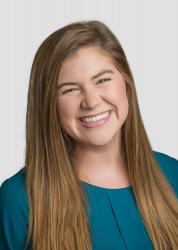 Allison Davis Ward
Allison Davis Ward is a Partner at CapinTech. Throughout her time as an information systems auditor and senior manager, Allison has provided information security assessment and consulting services primarily for nonprofit organizations, financial institutions, and health facilities. In addition to these services, she has provided clients with consulting services in risk assessment and policy development engagements.
Sign up for e-news and alerts